Catriona Ramsay, Senior Associate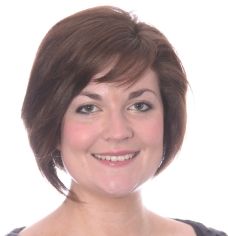 I secured my Traineeship with Aberdein Considine in January 2010, to start in May 2011. Soon afterwards, I was offered an opportunity to work as a Summer Student in the Family Department in the summer of 2010. I was immediately made to feel welcome and thoroughly enjoyed my summer there. I also got to know many colleagues which made the prospect of starting my Traineeship in May much less daunting!
I was quickly made to feel like a valued member of the team and given varied workload including aspects of Employment, Personal Injury, Professional Negligence, Debt Recovery, Insolvency and Secured Volume Recoveries. The environment is fast paced and demanding at times but, whether it is a fellow Trainee or the Head of Department, there is always someone willing to lend a hand.
One of the best aspects of my Traineeship was the social side of things. The Firm encourages a healthy work/life balance and there is always a quiz night, monthly drinks or simply Friday night drinks to look forward to. A Traineeship with Aberdein Considine is not for the feint-hearted but is rewarding and enjoyable at the same time. You are immediately given your own workload to manage and your own responsibilities. I appeared in court within the first month of my Traineeship and was gaining new skills every day.