Gemma Perfect, Partner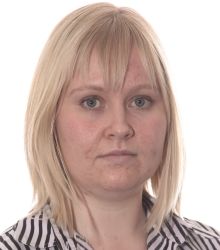 When I started my Traineeship with the Firm in September 2007 I had very little experience of working in a legal office and was very nervous! However, all staff within the Firm were so friendly and helpful that it was very easy to settle in quickly. The great thing about the Firm is that while you work mainly with a relatively small group of people within your office you have the benefit of being able to access many other Solicitors, Trainees, Paralegals and Financial Advisers throughout the branch network that you can approach for help; you are never in a position where there is no-one who can help if you have a question.
When I started my Traineeship I was based in one of the Firm's Conveyancing offices where I dealt with both sale and purchase transactions, as well as some Private Client work. I was given plenty of opportunity to have direct contact with clients, something which some of my friends in other law firms missed out on, but which I found to be very beneficial. I also had the opportunity to undertake research for other departments within the Firm, which was not only interesting, but also provided me with the opportunity to learn about other areas of the law.
One of the aspects of my Traineeship that I enjoyed the most was the opportunity to socialise and network with other young professionals who work in and around Aberdeen. As a Trainee with the Firm you are actively encouraged to establish your own contacts within other companies and build your own client base. This, together with the other skills and experience I gained in my Traineeship, have been of huge benefit to me in my role as a Property Solicitor.