House prices will continue to rise despite Brexit negotiations, according to a new report.
New forecasts by leading economics consultancy CEBR – the Centre for Economics and Business Research – show that UK house prices will grow by just 4.4% in 2017 – the slowest rate since 2013.
This forecast, part of the consultancy's Housing Prospects publication, sees growth at below 5% for the next two years until activity in the housing market is expected to pick up again.

However, it still predicts average prices will grow by almost 24% over the next five years.
Here's what that would mean for house prices* in your area: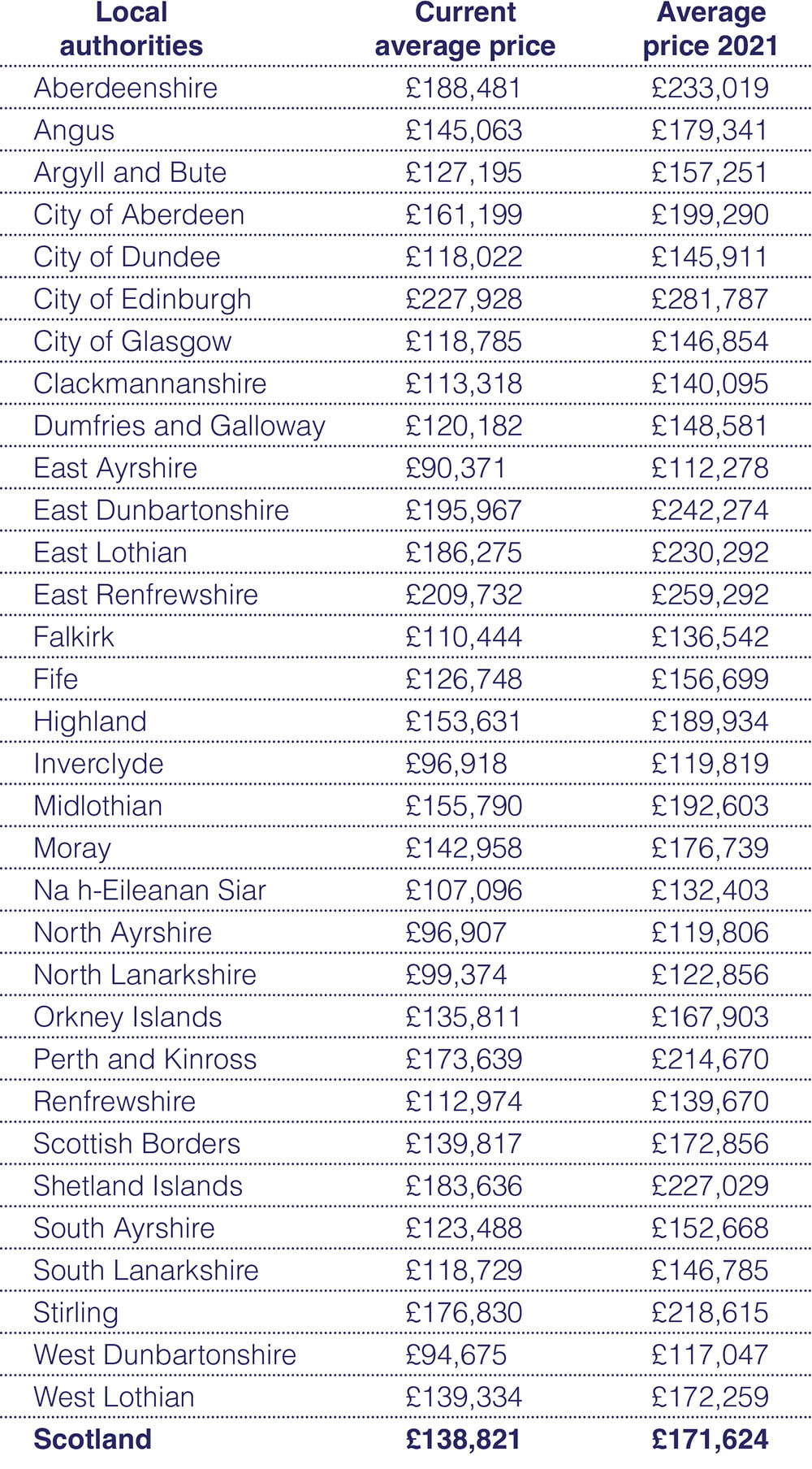 After a turbulent 2016, first data for Q1 2017 suggest that the property market is moving along at a steady if unspectacular pace.
Mortgage approval numbers, a leading indicator for property transactions, have recovered from their mid-2016 low and remain on a stable level of close to but just under 70,000 per month.
While this is a low figure compared to the historical average, it is near the post-crisis high of 74,000 seen in early 2014.
Though the number of mortgage approvals dipped slightly in February, secured borrowing continues to benefit from low mortgage costs after the Bank of England cut interest rates in response to the result of the EU referendum last summer.
Demand
Looking at the market fundamentals, the shortage of suitable housing continues to exert pressure on property prices – according to the government's housing white paper, more than 40% of local planning authorities do not know how to meet local housing demand over the next ten years.
Looking at the higher end of the market, those looking to sell can hope to benefit from a pick-up in foreign demand due to the low value of sterling.
While these factors will provide a bottom floor to price growth, substantial risks on the downside remain. Rising inflation in combination with stagnating wage growth has led to a halt in real income growth.
This will hurt consumers' disposable incomes and put a dampener on housing demand in 2017 and 2018. Furthermore, the property market is still reeling from additional taxes, which the previous government implemented not expecting that the UK would find itself preparing to leave the European Union.
The increase in stamp duty on second homes, which was introduced in April last year, led to plummeting transaction numbers in the subsequent months which have still only partly recovered.
Want to get your home valued?
If you are looking to buy, sell or lease property, Aberdein Considine can offer you the support of some of the most experienced property professionals in the country.
We are also an independent broker of mortgages and can offer home loans without any hidden fees.
If you would like to speak to a member of our team, call 0333 0066 333 or click here.
Your home may be repossessed if you do not keep up repayments on your mortgage.
* Figures based on RoS average price data forFebruary 2017 combined with CEBR projections of 23.63% price growth between now and 2021.