Throughout February, we are teaming up with the people behind some of Scotland's most incredible home renovations to give our followers some property inspiration ahead of Spring!
This week, we've been speaking to Mark Cunningham, who, alongside partner Mark Strachan, has been documenting the stunning renovation of their century-old country cottage in New Deer, Aberdeenshire, with some 16,000 followers on Instagram!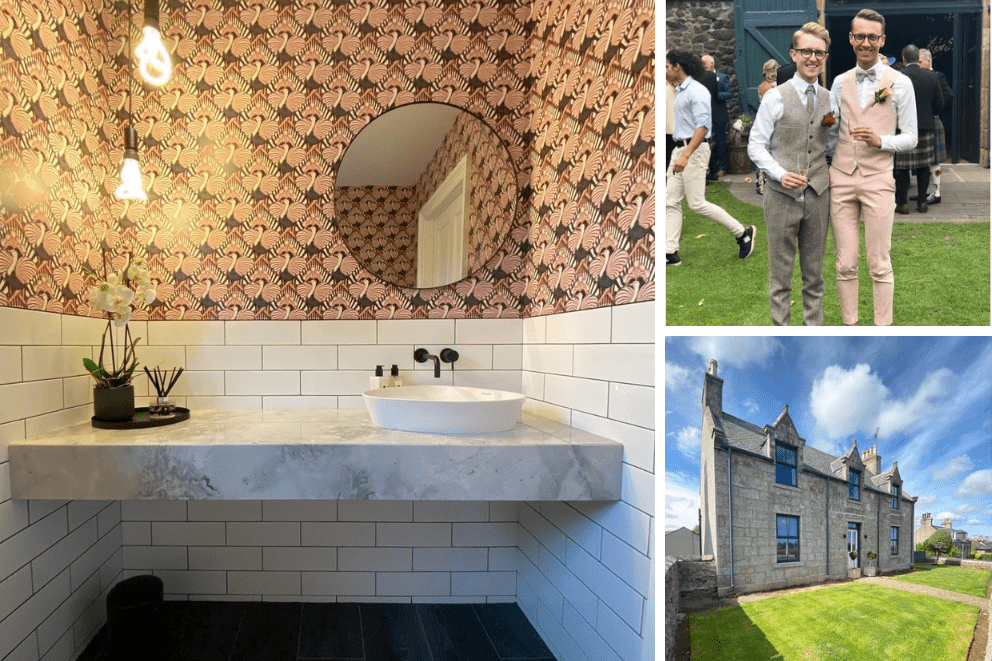 Tell us about your home and what drew you to it initially?
Our home was built in the 1900's and is a quaint detached cottage in the countryside of Aberdeenshire. It used to belong to Mark (Strachan)'s grandparents and had been in the family for years. The property was at one point separated in to individual flats, and Mark's grandparents acquired each one to complete their own renovation project and transform it back in to one house.
When we purchased the property, it consisted of four bedrooms, three reception rooms, galley kitchen, bathroom and WC. It had a lot of damp throughout which needed to be treated, mainly the rear 'lean-to' extension which needed to be taken down completely, and so there was a lot of prep work that required to be done. We could see the potential in it though, and discussed at great lengths the plans that we had for the place and how we could transform it into the home that we had always dreamed of.
It ticked the majority of our list – it had the high ceilings, plenty of character and outdoor space. However most of all, we had the opportunity to do something really special – the chance to 'start from scratch', take a beautiful house back to the bare bones, modernise it throughout and give it a new lease of life. This is what was really exciting.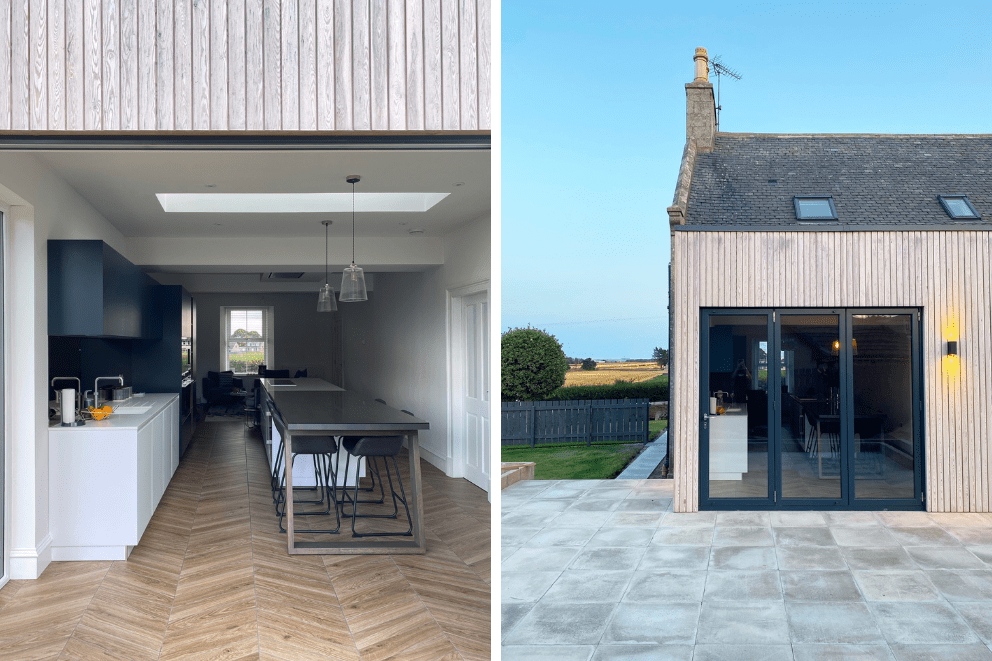 What has been the most challenging part of your journey?
I would say the length of time that it took to complete the project. We had originally planned for it to take around twelve months to complete, however it ended up taking over 20 months to get to a stage where we could actually move in. There were some days where we felt as though we couldn't see the light at the end of the tunnel. At some stages we regretted ever taking it on, and wanted to pack it all in; but who was going to buy a house from us that had one working electrical socket, no floors and a gaping big hole in the back wall?
We both worked two jobs through the renovation, six days a week – but even managed to come to the house every day to do work. Whether that was digging up floors, fitting insulation into the walls or even just painting towards the end of the project. It felt like it was never ending – however we constantly had to remind ourselves that Rome wasn't built in a day, and great homes really do take time.
We didn't have an endless pot of money either, which meant that we couldn't just get someone else in to do all the work for us. That meant that we had to get our hands dirty and muck in where we could. Mark (Strachan)'s dad is a joiner and was our main 'contractor' if you would. He would pretty much turn his hand to anything which was a massive help to us.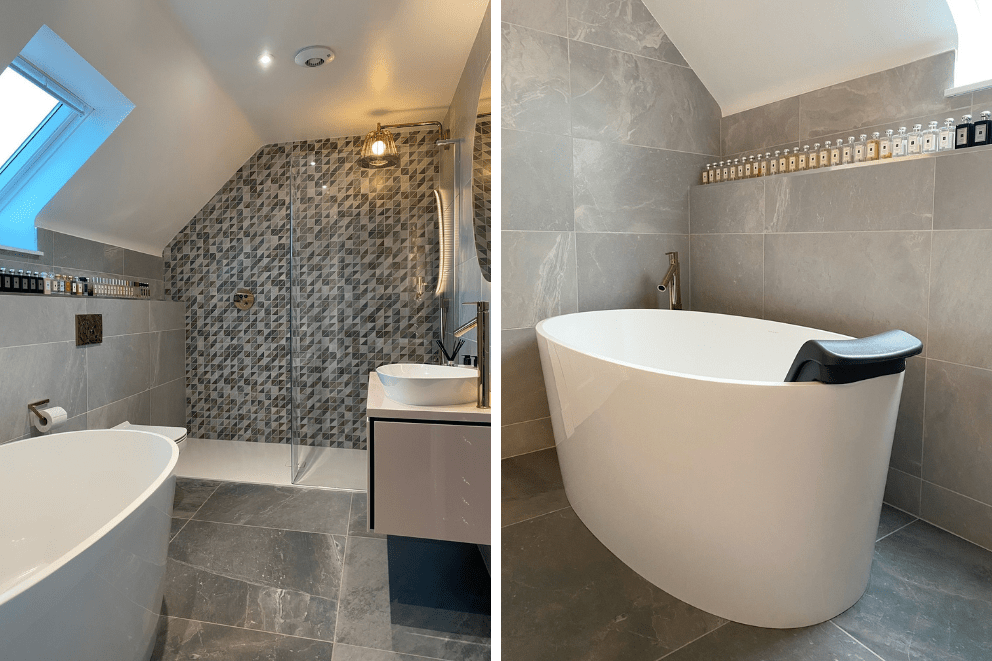 Did you have a budget in mind when you started? And did you stick to it?
We didn't particularly have a budget, however we knew how much money we had to spend if that makes sense. Having never taken on anything like this before, we were blind as to how much materials and trades would cost, however, with Mark's dad doing the majority of work for us, we were always kept up to date with costs for every part of the project. It just meant that we constantly needed to be on top of things. We kept a spreadsheet which was continually updated so we could keep a track of how much we were spending.
We live by the motto of 'buy cheap, buy twice' and so there were certain aspects of the renovation that we just weren't willing to 'scrimp' on – main ones being the kitchen and bathrooms. That has meant that we've been unable to finish the whole house, however we're very much of the opinion that we'd much rather hold off to save up and get exactly what we want, rather than rush into making decisions just for the sake of it, cutting corners – and probably end up being disappointed in the long run.
Everyone always says that a renovation is never truly finished, which is true in our case – however that means that there is always something to keep us busy!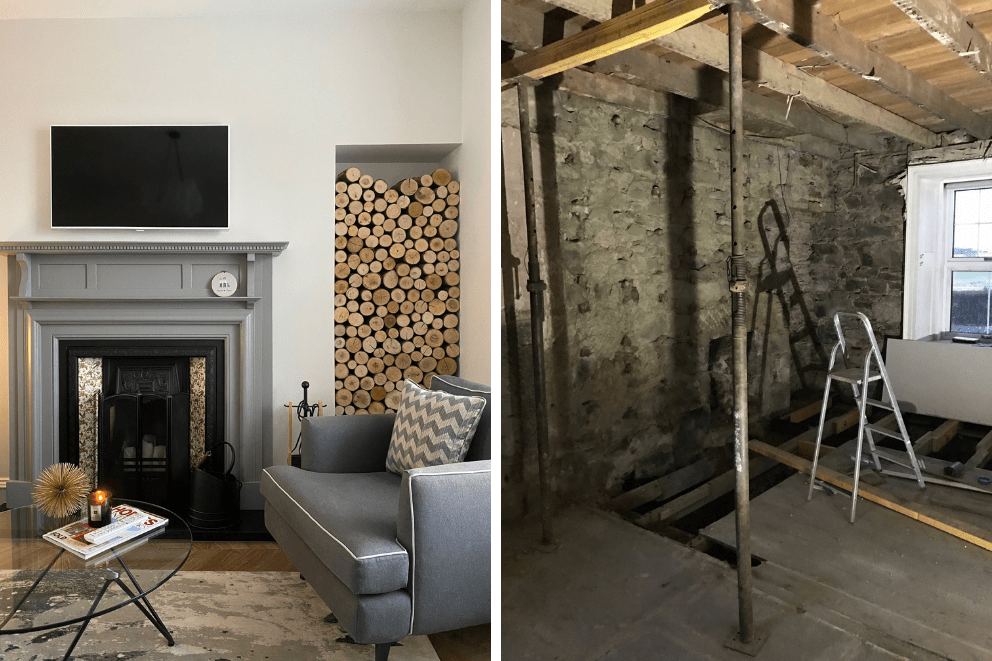 Which room in your home is your favourite now?
I would have to say that my favourite room in our home is the open plan kitchen / living room. This was always something that we loved from new build properties – having an open plan space ideal for entertaining. We decided to knock through two rooms of the original house (living room and dining room) and then knocked through the back wall of the original house to add on the extension. This has allowed us to create a contemporary open plan living space which marries together old and new. The extension is a modern timber clad, flat rubber roofed structure containing bi-folds out to the patio and a lot of glass; a complete contrast to the original granite house.
The new extension was added mainly to make way for the kitchen which was designed to incorporate an informal breakfast bar dining area. At the front of the house, we have the living area where we reinstated a traditional open fireplace – this provides the most perfect spot to snuggle up and relax. The whole space is the most perfect area for entertaining, and it's true what they say - the party does always end up in the kitchen!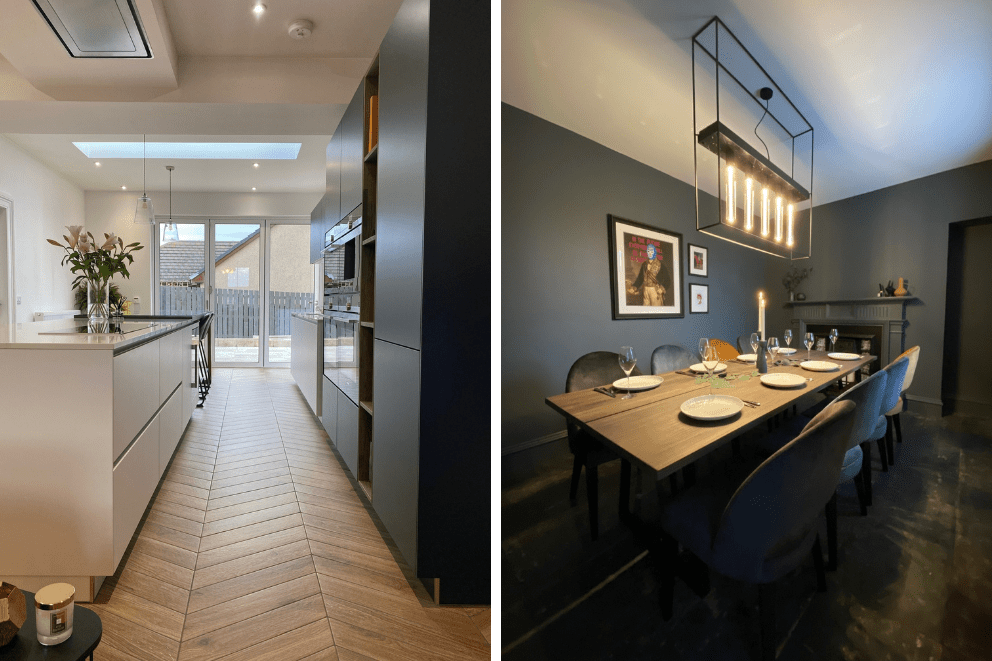 What are the three features people should look for when taking on a project?
For anyone looking to take on a project similar to ours, I would say the three main things to look at and consider are location, the project itself and is it manageable, and whether you can see that the house has potential for you to turn in to the home you have always wanted.
It's important to understand what you're getting yourself in to when taking on a renovation project, and to do your homework before you commit to it. Look at the home report in detail - take in to consideration expenses that you may have immediately. If it's an older property there may be damp to deal with, wood worm, damages to the roof structure. If possible, it's a good idea to get quotes for any major works like this beforehand so that you have an idea of how much money you may need to spend immediately. It may also be the case that you could make an offer on the property which takes these costs in to consideration. For us, a lot of our costs have gone in to things that you can't actually see – damp treatment, new insulation in the walls, new electrics and heating system throughout.
All these costs add up, so it's a good idea to get a grasp of how much you could be looking at spending – and that's before you even get to the pretty bits!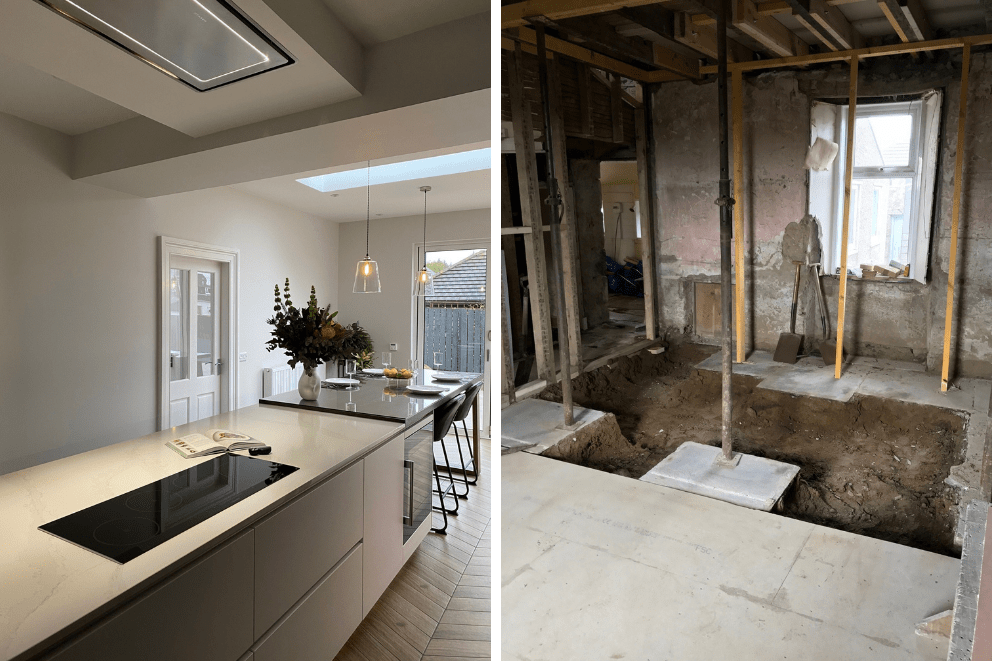 Would you do it all again?
For us personally – no, however that's simply because we know that this will be our forever home. Ultimately, this project for us was about taking on a family home, breathing a new lease of life in to it and acting as custodians of it until maybe a further generation of our family take it on in years to come.
We never took on this project thinking it would be a quick fix, to make money or as a stepping stone on to something else. It was about creating a home that was perfectly tailored to us in every way.
You can follow Mark & Mark's journey - and see more photographs - on their Instagram page, @homewiththemarks