Throughout February, we are teaming up with the people behind some of Scotland's most incredible home renovations to give our followers some property inspiration ahead of Spring!
This week, we've been speaking to James and Steph Lynch, who have transformed a run down semi-detached home in Prestwick into their dream family home.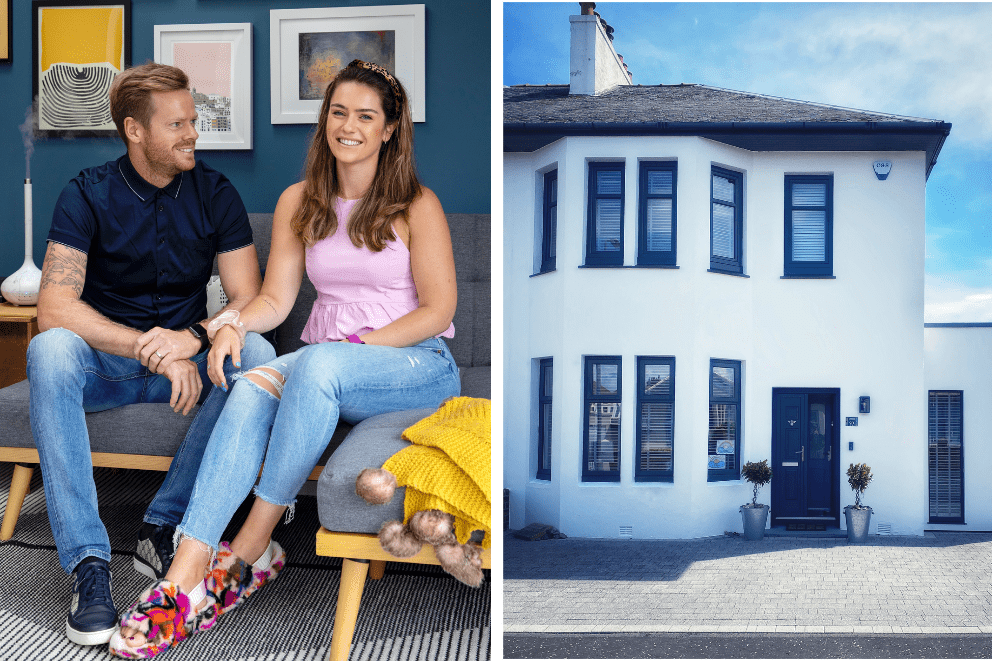 Tell us about your home and what drew you to it initially?
Location was always our number one priority. We wanted to be near the beach, Prestwick Main Street, local supermarkets and a primary school. This house is a five minute walk from all of these, plus we can see the Isle of Arran from our bedroom window! The house was built in the 1950s and we loved it from the moment we saw it.
Like many people, we wanted a house that had potential and that we could make our own. We re-wired the full house, replaced the boiler and all pipework, as well as re-plastering the walls. We really wanted the house to feel open plan so we knocked down a structural internal wall between the rear living room and original kitchen to create a larger kitchen area.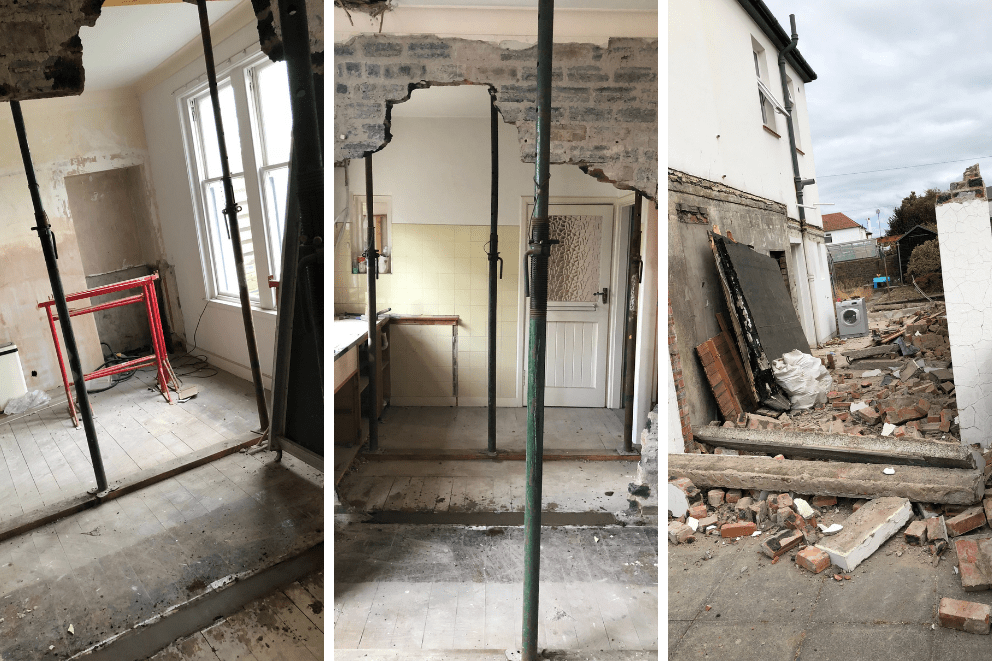 What has been the most challenging part of your journey?
Overall everything went to plan. However, our extension took a lot longer than we expected. It was a mad rush to get into the house before Christmas 2018. We purchased in August 2017, with the extension build starting around June 2018 and we were determined to get in for Christmas that year. The most challenging part of the renovation was probably that mad rush before moving in.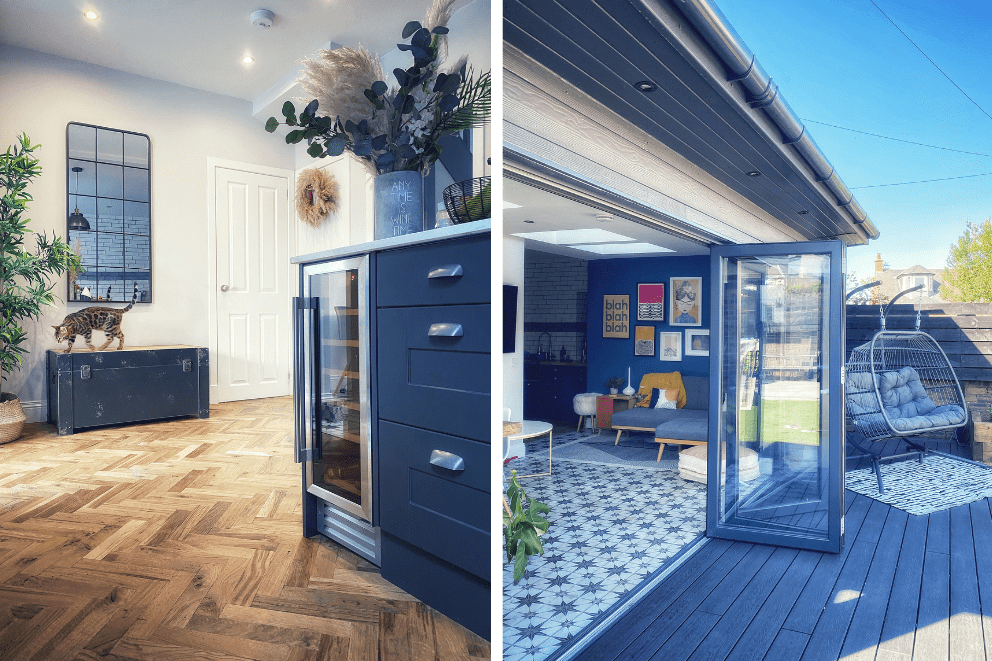 Did you have a budget in mind when you started, and did you manage to stick to it?
The budget for the house was around £60,000, but we went over by around £10,000. We were not living in the house and were fortunate enough to live with family, which really helped us save. We also carried out as much work as we could ourselves to keep costs down. We stripped the original house, knocked down the garage / rear extension and decorated the house – this saved a lot of money.
Our four-panel aluminium bifold doors were the most expensive part of the renovation. They cost around £3,500, but we absolutely love them. You can't beat a nice summer day with the doors open and it makes the garden feel like part of the house. We also splashed out £500 on a coffee machine - but coffee is essential when you have two young boys!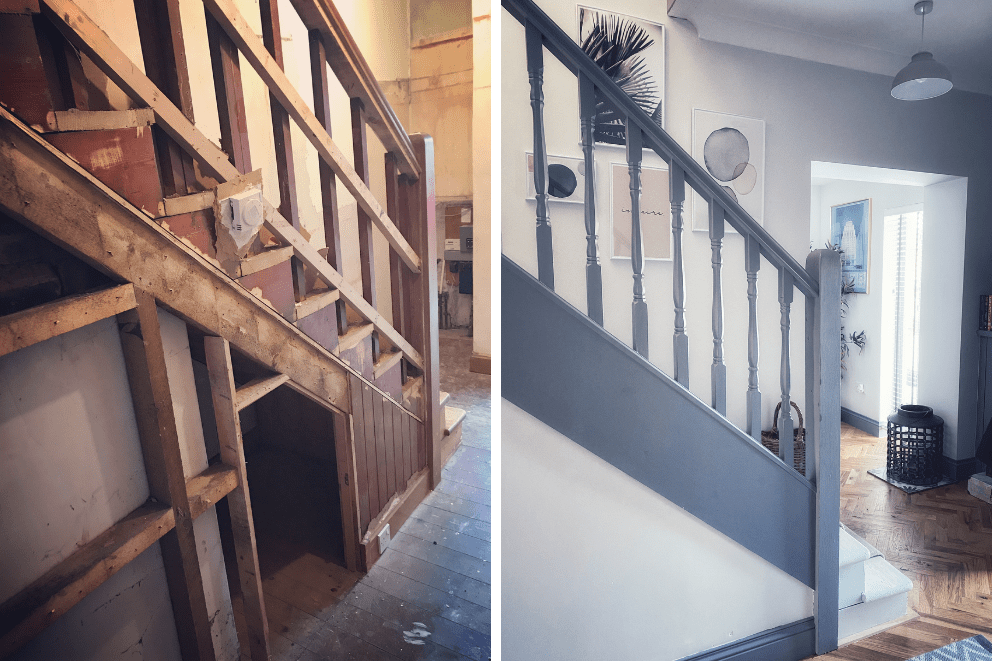 What was the best bargain you found
The best bargain was probably our parquet wooden flooring. It's solid oak and really good quality. It covers most of our downstairs (hallway, front living room and kitchen area). The price per square metre was very competitive and people always comment on our floor.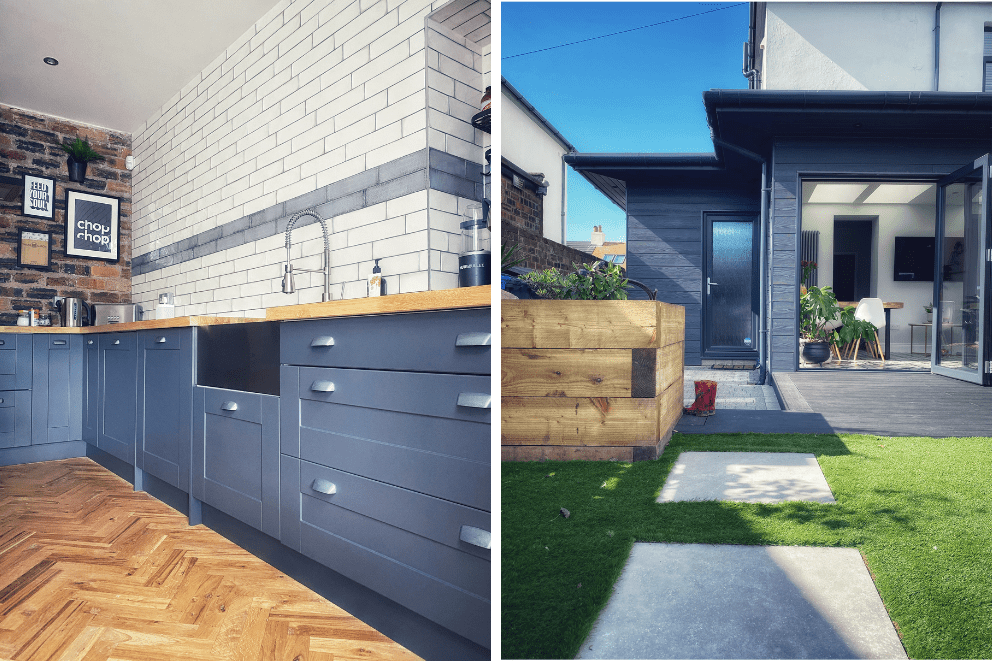 Which room in your home is your favourite now?
The favourite room has got to be our extended living, kitchen and dining area. It's a great chille space that we can all enjoy. It's perfect for the boys to watch a film, play with toys and for James to cook us all dinner. We can relax as a family together in this area.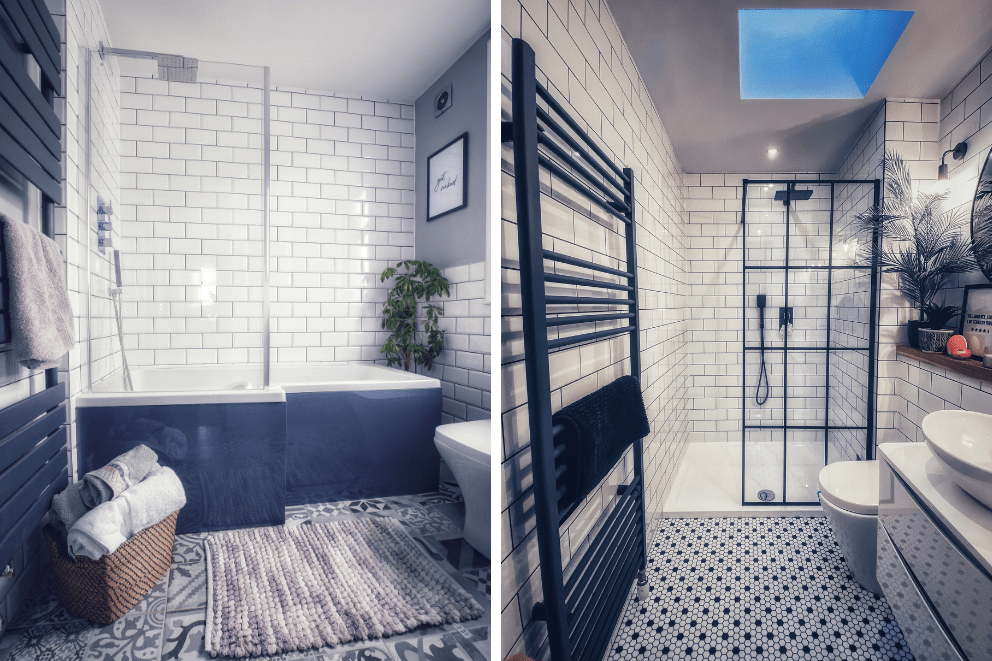 What are the three features people should look for when taking on a project like yours?
First, definitely create a mood board to try and visualise how you want your house to look and feel. Try and think about how you will live in the house and how it flows. An example of this in practice for us is we don't have a door separating our hallway to the rear of the house. We wanted the house to feel as open plan as possible.
Second, try and do as much as you can yourself. Our house was stripped and ready for the builders to start. This saved money and allowed the builder to start work on the foundations on day one. It is also great fun!
Finally, I would definitely recommend starting a house page on Instagram. It's an amazing online community and you can get so much inspiration. Plus it's so good way to document your journey.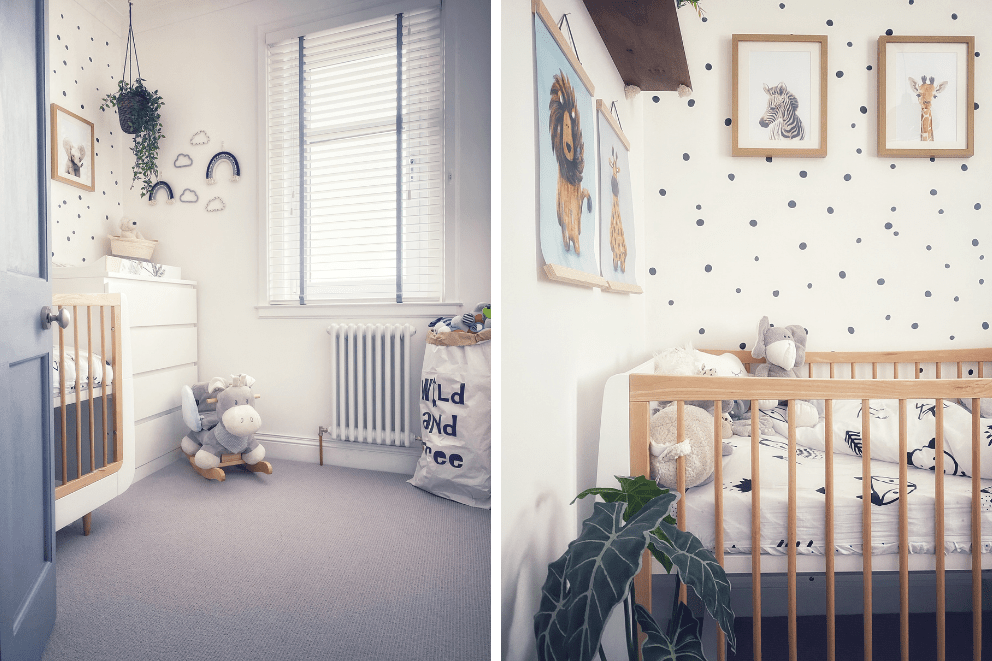 Would you do it all again?
Yes we definitely would. Over the next four to six years, we are either going to sell and carry out another renovation or we will carry out a loft extension in this property.
You can follow James and Steph's journey - and see hundreds of photographs - on their Instagram page, @inside_the_white_house_