Leasing Director, Adrian Sangster is back with another round up of the latest news that will impact Landlords around the country.
Quicklinks
Landlords face ten-month delays to evict non-paying tenants
Scottish landlords are now facing a ten-month legal headache to evict tenants who refuse to pay rent, new research has revealed.
Official figures show that the average eviction now takes over 300 days following a legal shake-up by the Scottish Government.
In 2017, the government moved to ease pressure on Scotland's courts by shifting all rent and repair issues in private sector housing to the new Housing and Property Chamber Tribunal.
However, the Tribunal has been hit with a high - and ever increasing - case load. More than 3,800 applications have been made in the past year alone.
Aberdein Considine used freedom of information laws to obtain details of decision times from the Scottish Courts and Tribunal Service. Their figures show that the average time from eviction application to eviction order is 141 days.
The eviction process can only begin after 3 months of rent arrears. Add to this the 28-day notice period required by law, plus two days intimation, around a week for the tribunal's written decision followed by the 30-day appeal period and then 14 days for a charge for removal, the total time rises to 312 days.
As a result, a typical eviction application process is leaving landlords with several months of unpaid arrears, and unable to re-let their properties for up to nine months. In the worst case recorded to date, one landlord had to wait 429 days just to secure an eviction order.
Adrian Sangster, National Lettings Director at Aberdein Considine, said the delays were putting further pressure on an already strained sector.
He said: "Scotland's landlords already feel unfairly targeted after a number of taxation changes, such as the Additional Dwelling Supplement. To now also have to wait ten months to secure an eviction and re-let is adding further unacceptable pressure.
"The private rented sector still plays a vital and necessary part in Scotland's housing mix, due largely to the failure of successive governments to build enough social housing.
"By creating this increasingly hostile investment market for landlords, governments risk driving investors away, and by default cutting the availability of properties for let and driving up average rents."
Aberdein Considine Solicitor Advocate Carly Stewart, who unearthed the figures, has acted for a number of landlords in the Tribunal and witnessed the time taken first-hand.
"The move to the new tribunal process is a positive one, but understandably any changes will take time to get right," she said.
"Even the most average, straightforward application is taking a lengthy period of time to process through the tribunal. The fastest application to date still took 80 days. This needs to be looked at.
"Our research also shows that almost 20% of applications were rejected on technical grounds, forcing landlords to start the process again.
"What this shows us is just how important it is for landlords to get these applications and eviction notices right at the first-time of asking to avoid any further delay. Seeking quality legal advice will help avoid even further delay."
If you require any advice regarding the Housing and Property Chamber please contact Senior Associate, Carly Stewart, at cstewart@acandco.com

Minimum EPC regulations soon to be implemented
In the latter part of 2019 the Scottish Government published its long expected minimum Energy Performance Certificate (EPC) draft regulations and guidance.
Private rented sector properties in Scotland will need to achieve at least:
EPC of E at change of tenancy from 1 October 2020
All rental properties must have an EPC rating of E by 31 March 2022
EPC of D at change of tenancy from 1 April 2022
All rental properties must have an EPC rating of D by 31 March 2025
In some situations there will be exemptions, including where:
It is not technically feasible to carry out improvements
Where other owners in a block of flats refuse consent to do work to common parts of the building
Where tenants refuse consent for work
Where permission to carry out work to a property which is listed or in a conservation area can't be obtained
Where the cost of improvements needed in the period 1 April 2020 to 31 March 2022 exceeds £5000, and where the cost of improvements needed in the period after 31 March 2022 exceeds £5000.
For all EPC related works, landlords will only be required to carry out such work where the cost of purchasing and installing it can be financed by means of funding provided by a grant or loan from Scottish Ministers.
Local authorities will be responsible for enforcing the standard and granting exemptions. Fines of up to £5000 can be levied on those owners who don't comply with the minimum standard or provide false or misleading information on the exemptions register.

Scots property sales in 'Boris Bounce' after election.
The Scottish property market enjoyed a sharp rise in sales following Boris Johnson's General Election win, new research has revealed.
Aberdein Considine's Property Monitor report shows more than 10,000 homes changed hands in December, an unseasonal jump of 15% on November and the highest single month of sales recorded since October 2018.
In total, sales increased in 25 out of the country's 32 local authority areas and £1.9billion worth of property was purchased in the post-polling day rush.
Scotland registered sales totalling just under £18.7billion for the year thanks to the late surge, £550million more than 2018.
Jacqueline Law, Managing Partner at Aberdein Considine, said the figures were early signs that the so-called 'Boris Bounce' was being felt both north and south of the border.
"After a year of political and economic uncertainty, it would appear that the decisive nature of the election result has brought a fresh wave of confidence to the property market," she said.
"And while Scottish votes contributed little to the Prime Minister's parliamentary majority, it looks like the country's homeowners may well benefit in the years ahead.
"You have to go back to December 2007, before the global credit crunch, to find a higher month of pre-Christmas property sales.
"As we head into the spring market, there is every sign that this trend will continue, thanks largely to an injection of first-time buyers using new shared equity schemes."
First-time buyers accounted for 50% of mortgaged property purchases in Scotland last year, according to the Property Monitor report. Up to 6,000 more are expected to take advantage of the Scottish Government's new First Home Fund in 2020.
The shared equity scheme gives buyers up to £25,000 towards the cost of buying a home and is forecast to be a driving force in the market this year.
However, new entrants will still face the same old obstacles as they step onto the property ladder –rising property prices. The report shows that the average price paid for a home in Scotland during Q4 of 2019 was £178,151 and rising at a rate of 2.2% per year.
East Lothian has become the most expensive place in Scotland to buy. The average sale price in the region is now £267,905, more than £2,000 higher than second-placed Edinburgh.
East Dunbartonshire recorded the largest price rise during the quarter and is now the country's third most expensive area, with an average sale price of £263,291.
Glasgow and Dundee offer the best value for money of Scotland's major cities, with average prices of £163,874 and £146,101 respectively during the last quarter.
Prices are also stable in Aberdeen at £194,528, down just 0.1% on last year. However, for the first time since the oil and gas industry downturn, sales in the city jumped by 10.1% during the quarter, indicating better times may lie ahead for the Granite City.
Aberdein Considine partner with Park Gate Investments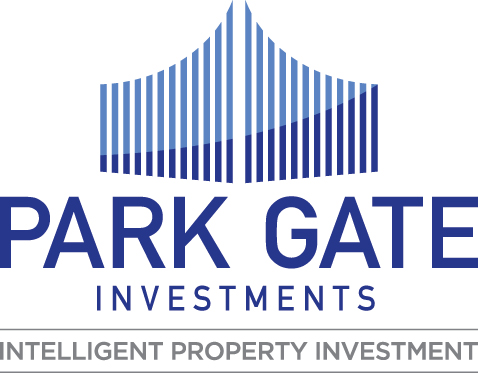 Aberdein Considine have partnered with an investment firm operating exclusively in Glasgow's thriving property market with over 20 years' experience in the city.
Park Gate Investments are a property investment company based in Glasgow's West End. Owned and operated by brothers James and Martin Callaghan, they provide property investment consultancy for experienced or first-time investors who are looking to capitalise on the potentially strong returns and stability that smart property investment provides.
If you are thinking about extending your property portfolio and if this service is something that you would be interested in finding out more about, please contact our Leasing Director, Adrian Sangster at asangster@acandco.com.