The average child now gets weekly pocket money of £7.04, a record high. However, almost half (41%) of children think they should be getting more.
This year's figure is a 7% jump from last year (£6.55), and represents a whopping 500% increase from the £1.13 many of their parents would have been receiving in 1987.

Despite that, 15% of children believe they receive the same or less than their parents did.
Survey
The figures are from the latest Halifax annual Pocket Money survey, which tracks the evolving saving and spending habits of the nations' children and their parents.
The table below shows how the amount of money children receive has grown.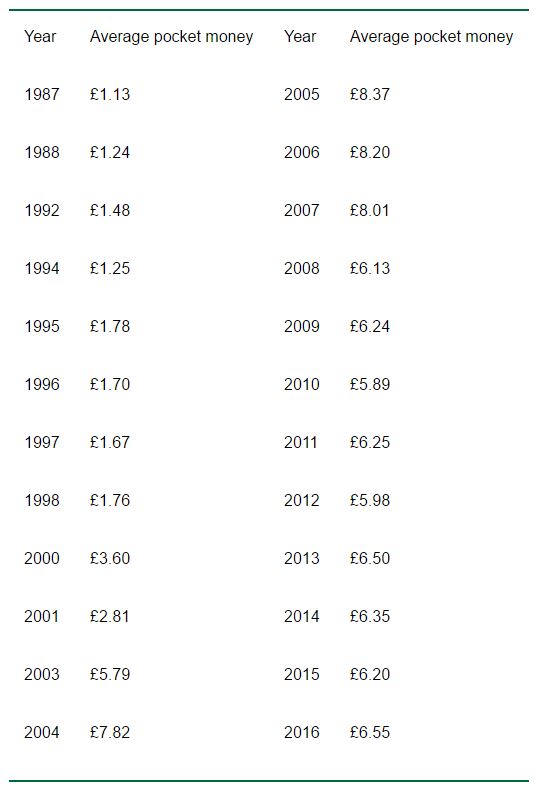 Saving for your children
Although children don't usually have income of their own, what they do have is time on their side.
The earlier you start them off saving, the more chance the money has to grow. This can be particularly welcome when, for example, they need funds for higher education or buying their first home.
Junior ISAs offer investors a straightforward way to save for a child's future and offer similar tax advantages to 'adult' ISAs but with a lock-in, making the child's investment inaccessible until they turn 18.
Independent financial advice
If you would like to speak to one of our independent financial advisers about saving for your or your child's future, click here.